Uncategorised
Ordering for the UK
Please call or email our UK distributor, Hypro Marine, to check their inventory.
UK Distributor:
Hypro Marine
Lymington, Hampshire
Tel: 01590 681445
Fax: 01590 681446
This email address is being protected from spambots. You need JavaScript enabled to view it.
www.hypromarine.com
Canadian Orders
Please call or email our Canadian distributor, OBR Oil and Marine, to check their inventory.
Canadian Distributor:
OBR Oil and Marine
Winnipeg, Manitoba
Tel: 888-376-7359
Fax: 204-224-2826
This email address is being protected from spambots. You need JavaScript enabled to view it.
www.obroilandmarine.com
Forwarding Facility
If you have a forwarding facility you work with in the US you are able to shop on our website and ship to the US forwarding facility. Please contact us to request a NAFTA form for Customs if this is the case.
Inboard/Outboard Winterizing Cart - ME-190 - $929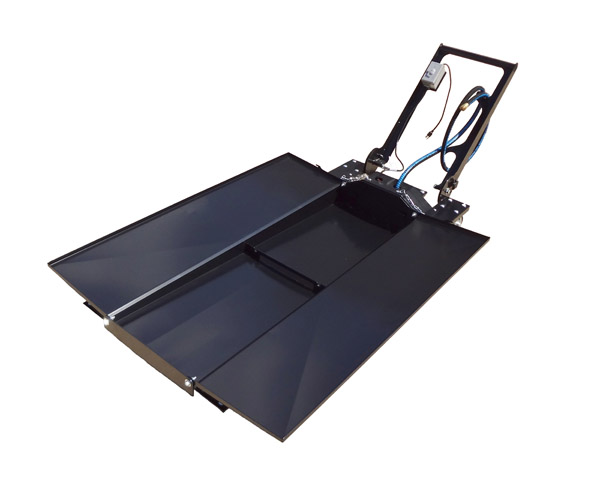 The Inboard/Outboard Winterizing Cart is a professional winterizing cart used to prepare inboard/outboard units for cold weather storage. With a low profile, this cart will fit under boat trailers and maneuver through your shop easily. Using just 5 gallons of antifreeze to operate, this cart will save you money as well as prevent antifreeze waste with our anti-splash guard design. The cart features an adjustable handle and adjustable splash guards to provide maximum access to the I/O. The dual brake system will prevent rolling while in use. A 6 foot kinkless hose provides consistent coolant flow from the pump, and is fitted with a male garden hose end which will thread into your engine flush cuffs. When not in use, store the cart on the included wall bracket - out of the way and off the floor. Ships completely assembled by skid.



See the ME-190 in action on YouTube.
Capacity

Used 5 GAL Antifreeze

Pump

1/6 horsepower, 110Volt, fluid flows at 14 gallons/minute

Dimensions

Length: 69 inches
Width with spash guards closed: 27 inches
Pan Height with spash guards open: 6 3/4 inches

Weight

140 Lbs

Materials

14 Gage Steel
Smooth Black Powdercoat
4 Heavy Duty Casters

Accessories

Included: Wall hanging bracket
Not Included: Engine Flush Cuffs to thread onto hose
Dual Brake System - Won't move while you work

Kinkless Hose - consistent coolant flow
Adjustable anti-splash guards and handle

Fold and hang up with the included wall bracket