ME-140 Lower Unit Service Accessory
ME-140 LUSA - Lower Unit Service Accessory hooks onto the ME-140 to create a quick workstation for lower unit repair.
Lower Unit Service Accessory for ME-140 - ME-140LUSA
Designed to hook onto an ME-140, the Lower Unit Service Accessory provides a safe place to put a lower unit for repair or to keep it off the floor while working on other parts. The forks are coated in a thick rubber to prevent scratches and it comes with a threaded knob to provide assurance the LUSA stays in place. The LUSA is powdercoated in Black.
If you already own a Red ME-140 or ME-140AT and are getting the accessory, please check if you have the welded bracket or not.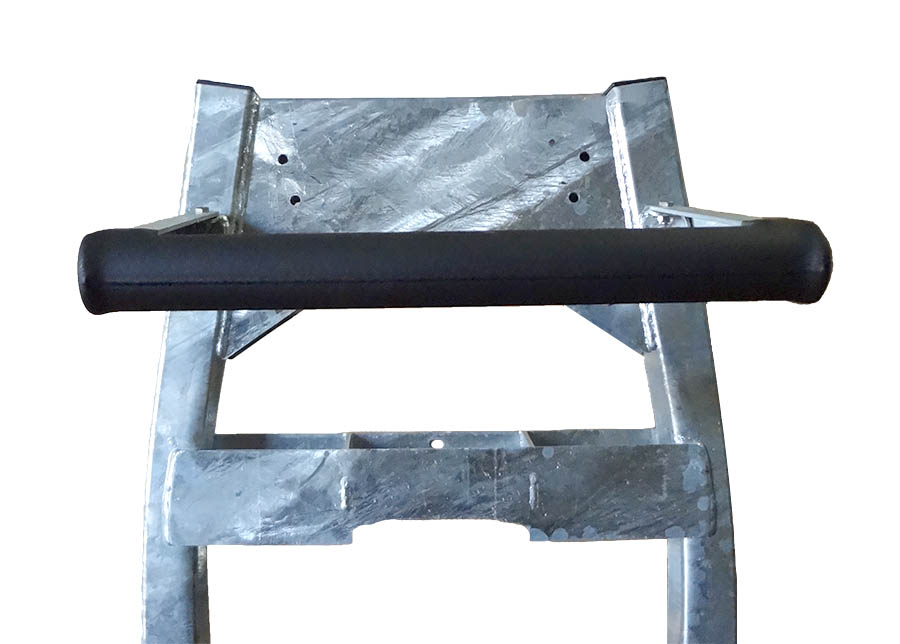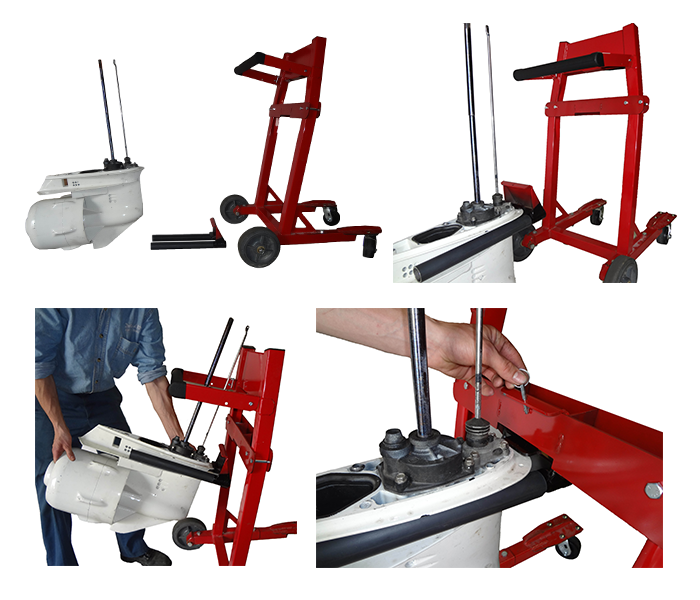 Units in box: 1
How does the ME-140LUSA work?
The LUSA bracket hooks over the bracket welded to the ME-140. There is a detent ring pin included for additional security.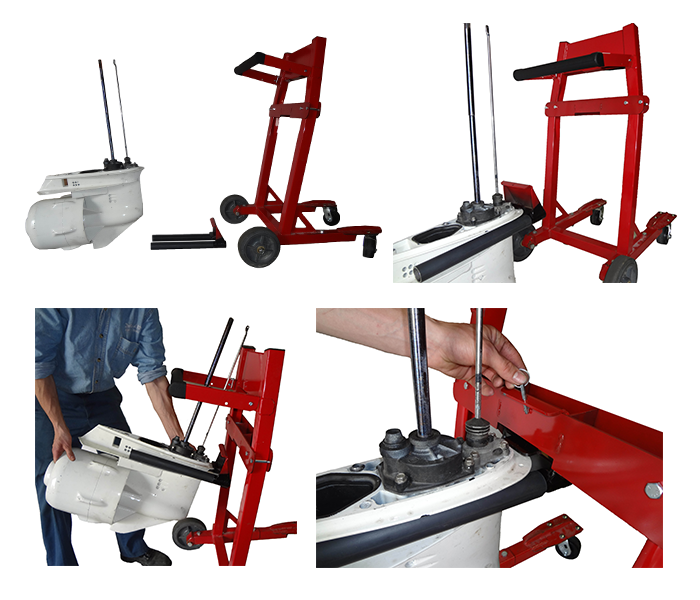 Can I get the ME-140LUSA in a different color?
Yes, but there will be a longer lead time and most likely an extra charge.
We stock the ME-140LUSA in red powder coat as pictured.
We can substitute black powder coat at no extra charge, but with a 1-2 week lead-time.
Any other color will require an extra charge and longer lead time. Please contact us with your desired color for quotes