Who We Are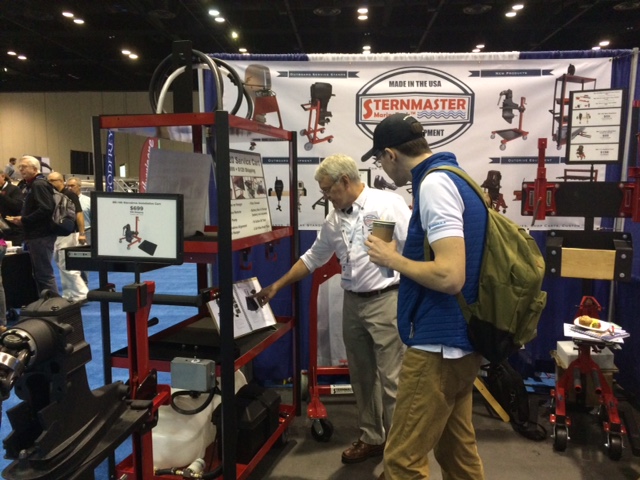 Wondering what Sternmaster is and where our products come from?

Sternmaster has been around for over a decade, since we began working with a local marina to develop higher quality and heavier duty stands for their mechanics. The Sternmaster brand was formalized in 2009 as a product line out of our laser and welding shop. We're proud to be a small business working hard to design and manufacture the professional grade equipment needed by marine mechanics today. Our facility in Zeeland, Michigan is used to design, build, package, and ship each of our products, and we've shipped all over the world and to every branch of the U.S. Military. We're pleased to offer a variety of products ranging from stands to display, store, and service marine engines, to our oil servicing cart, our pontoon/tritoon dollies, and more. When you buy Sternmaster you're buying a USA Made product that is designed for productivity and built to last.

Learn more About Us, check out our products in our Shop, see what Custom Projects we've worked on, or view our FAQ's if you're wondering about something else. We hope you'll enjoy what we have to offer, and make sure to give us a call if you'd rather chat with us in person.