New Pontoon/Tritoon Dolly Design!
ME-350 Pontoon/Tritoon Dolly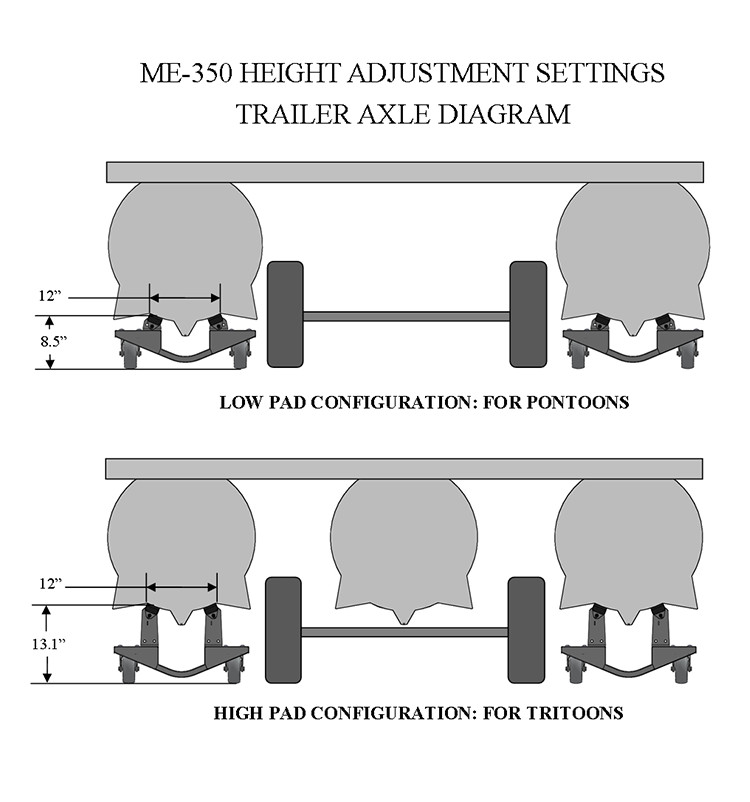 Order Online Today! $159 Each + $39 Shipping
In addition to being a great pontoon display or storage dolly, our new design solves the issue of unloading a pontoon or tritoon from a scissor style/center lift trailer.
ME-140 Lower Unit Service Accessory
Order online today!
Designed for the ME-140, the ME-140 Lower Unit Service Accessory is made to hold a lower unit while you work on servicing an engine.
New
Made in the USA
We are proud to design and manufacture all of our products at our Zeeland, MI facility. What started as a request for a custom stand by a local marina grew into an established brand recognized internationally for our high quality standards and aesthetics. Our products are used by every branch of the US Military, countless marine repair facilities, FEMA groups, Fire Rescue Organizations, in personal garages, and more.